NI prison service adds £30m for 160 redundancies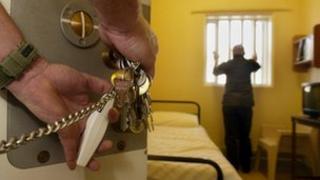 A further 160 prison officers will be allowed to retire early under a voluntary package within the next year.
The bill for the additional redundancies will be around £30m.
The number of officers taking redundancy will now total more than 500.
The prison service was shocked by the response to its offer of a redundancy package targeting the highest paid members of staff aged over 50 when it was launched 18 months ago.
Over a third were put on a waiting list until funds could be secured to allow them to leave.
By the end of this month, 360 officers will have retired at a cost of £40m.
The prison service has written to 164 officers on the waiting list telling them that they can now also take early retirement.
The prison service has said the redundancy scheme is essential for a new beginning.