Arlene Arkinson murder: Inquest will begin in April 2014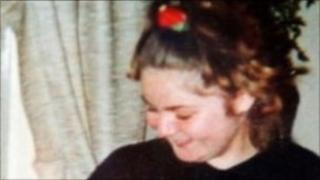 The sister of missing County Tyrone schoolgirl Arlene Arkinson has welcomed that a date has been set for an inquest into the death.
The 15-year-old from Castlederg, disappeared in August 1994 after a night out at a disco in Donegal. Her body has never been found.
The hearing is due to start next April.
The Arkinson's want it held close to their County Tyrone home so family members who suffer ill health can attend.
Arlene's sister Kathleen said: "It is good news. It has been a long process and at times we felt like giving up. But Arlene deserves justice."
In 2005, child killer Robert Howard was acquitted of the teenager's murder but the jury was unaware he had a history of sex attacks and that two years earlier he had been found guilty of murdering Hannah Williams, 14, in south London.
Ms Arkinson said memories of the trial still lingered with the family.
"I do not want to go up that road again to Laganside. There are too many bad memories after what happened in 2005 with the not guilty verdict," she said.
"We travelled that road every day for six weeks during the trial which was seven years ago and we do not have the same health as we did then.
"Arlene is from Tyrone and we think Arlene's inquest should be held near her home place."
A preliminary hearing at Belfast's Old Town Hall was told Howard, who is currently in Frankland prison in County Durham, may give evidence via video link.
Senior Coroner John Leckey said: "Robert Howard is a category A prisoner and if this was a criminal trial he would have to be there obviously, in the dock. But this is not a criminal trial and he will be wearing the hat of a witness.
In a previous inquest where there was also a Category A prisoner, coincidentally from the same prison, we were able to engage that person successfully via video link."
It was also revealed that a quarter of a million pages of documents have been cleared by the PSNI for disclosure to the Coroner's office.
They include transcripts from police interviews, messages, reports, statements, transmissions and schedules.
Mark Robinson, a barrister acting for the PSNI, said the documents do not include results from forensic tests carried out during searches of Howard's former flat at Main Street, Castlederg.
An inquest into Arlene's death was ordered in 2007 but faced delays after Howard's legal team launched a legal challenge claiming it could undermine the trial verdict.
Another preliminary hearing has been set for 12 April.