East Belfast hosts Irish language festival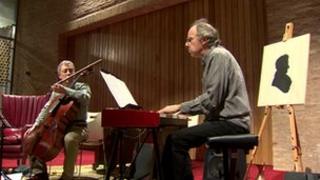 East Belfast is hosting an Irish language festival this week.
It opened with a bi-lingual play at the Skainos Centre on the Newtownards Road on Friday evening.
At the centre on Saturday, there will be a series of Irish language classes to suit people of different abilities.
The organisers hope the event will help change perceptions about the Irish language.
Linda Ervine, Irish language development officer, said: "I think the language has been politicised. That shared heritage that we have with the Irish language has been lost to us.
"I am trying to help people reconnect with a language that has been lost."