Mivan returns to profit after restructure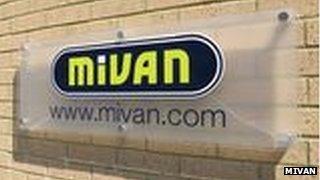 The Antrim-based construction group Mivan has returned to profit after a major restructuring.
Mivan (UK) showed a total operating of £3.3m, before exceptional items, for the year to June 2012.
That compares to a £19m loss in the 18 months to June 2011. Mivan employs around 390 people.
The directors said the core fit-out and contracting business had 'performed as expected.'
The group has also reduced its net liabilities from more than £11m to £3.4m.
Mivan had been badly hit by a disastrous foray into property development in Romania, which prompted the restructuring.
The directors state that although the group has returned to profit it continues to face 'extremely challenging circumstances.'
The group's specialisms include cruise ship fit-out and acting as contractor on 'super prime' residential developments in London.