Vomiting and diarrhoea bug affects Antrim Area Hospital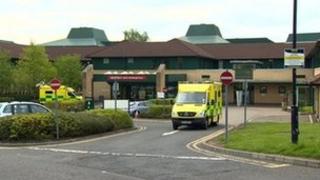 An increased incidence of vomiting and diarrhoea has been reported in Antrim Area Hospital in the last few days, the Northern Health Trust has said.
A restriction on visiting in affected areas has been put in place.
The trust said it had been caused by a virus "currently circulating" in Northern Ireland.
It has asked people visiting patients to avoid doing so if they have vomiting and diarrhoea, cold or flu symptoms.