Killeavy Castle in south Armagh gets a new owner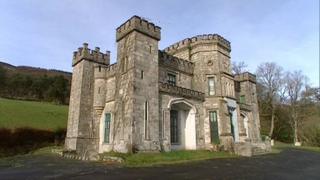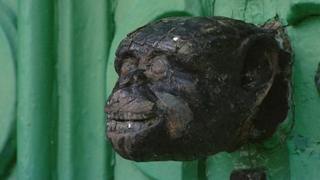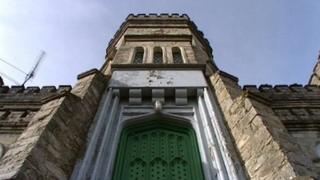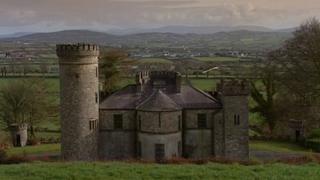 A dilapidated castle in County Armagh has been sold at auction for £1.19m.
Killeavy Castle sits on the slopes of Slieve Gullion and has lain empty for more than 10 years.
The Grade I listed building was put on the market, along with estate and farm totalling 134 acres, in October 2012 with a guide price of £975,000.
The buyer has not been named. However, it is understood he does not live in Ireland but has relatives in, and connections to, the area.
The castle is in need of complete restoration and the new owner has indicated he is keen to return the building and estate to its former glory.
"He has said he will take a long-term view, about five to 10 years, and is keen to restore it," said Garry Best of Best Properties, who handled the sale.
"It's very much a one-off type of property and in a very scenic spot. It also comes with 130 acres so it's not too surprising that it went for more than the guide price."
The building started life as a farm house, built in a gothic style by the Foxall family between 1810 and 1820.
In 1836, four stone towers, outbuildings and Tudor-style windows were added and the house became known as Killeavy Castle.
By 1881, the 4,000 sq ft castle was the home of the Bell family, who owned it until recently.