Joe McGann to play role of Billy Martin at Belfast theatre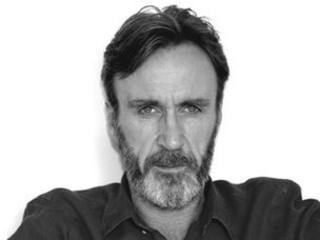 The actor Joe McGann is to take the lead role in the fifth instalment of the Billy plays, which is to be performed at the Lyric Theatre in Belfast.
Sir Kenneth Branagh launched his career on the back of his portrayal of Billy Martin in the drama series that was first televised by the BBC in the 1980s.
Now the Lyric has commissioned playwright Graham Reid to pen another episode that sees Billy returning to Belfast after 25 years, having left without telling anyone.
He travels back to a city that he hardly recognises, with family grudges to resolve.
Joe, part of a renowned family of Liverpudlian thespians, is delighted to be getting the chance to revisit Belfast and put his stamp on an iconic role.
"It's a big challenge and I have to admit I'm a little bit scared but I'm really looking forward to it," he added.
"I recognise the fact that the Billy plays were very big locally and I hope to rise to the challenge.
"I know the writer Graham Reid and I have worked with Jimmy Ellis who was in the original plays.
"I love Belfast and have a lot of friends who live locally.
"I'm also really looking forward to working in the new theatre as I remember the old Lyric well."
The actor came to prominence through the television sitcom, The Upper Hand, and was most recently in Belfast when he toured with Calendar Girls.
He said he would come to the city before rehearsals, to carry out research on the character.
The play entitled Love, Billy will run from 1 to 25 May.
One of the original cast members of the television series, Tracey Lynch, reprises her role as Billy's twin sister Ann Martin, for the production.
There is a chance to see a screening of three of the original Billy plays on 20 April as part of Celluloid City - a season of free films about Belfast being shown at the Lyric Theatre.
The films will be shown in association with BBC Northern Ireland and the Belfast Film Festival.