Belfast Trust cancels non-urgent operations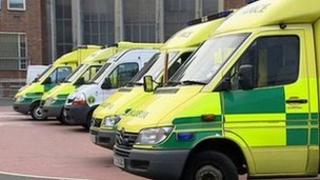 Belfast Trust has cancelled all non-urgent operations planned for Monday.
It follows the cancellation of six operations on Friday.
The trust has apologised but said the bad weather was placing extra pressures on its hospital resources.
It said the cancelled operations would be rebooked at the earliest opportunity.
The trust said it had introduced a contingency plan to ensure all services remained operational.
"Some trust staff like everyone else are finding it more difficult than usual because of the weather to either come into work or to return home," a spokesperson added.
"We are therefore altering shifts and where necessary arranging transport and accommodation if we can, again to ensure the smooth running of our services and to guarantee staff safety.
"We ask the public to be mindful of the weather and to take care on the roads.
"Only visit hospitals if it is absolutely necessary and only attend the emergency departments if you require emergency treatment."