NI manufacturing energy costs 'among highest in Europe'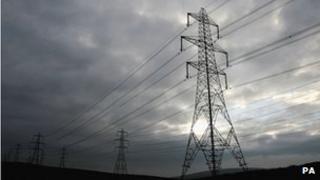 Energy costs for manufacturers in Northern Ireland are among the highest in Europe, according to a report.
Research for the Utility Regulator showed the price was double that paid in countries such as France and Sweden.
It was also significantly higher than the rest of the UK and the Republic of Ireland.
An organisation that represents manufacturers in Northern Ireland said the high costs had a major impact on job creation.
The regulator said the report provided a comparison of electricity prices in Northern Ireland with the rest of Europe for the first time.
It found that for domestic consumers and for small industrial and commercial consumers, electricity prices were about the EU average. But for 30% of manufacturing customers, prices were among the highest in Europe.
The chief executive of the Utility Regulator, Shane Lynch, said: "It is important that there is transparency on energy pricing and we therefore made a commitment to collate and publish such data.
Expensive
"The data will also be a useful basis for framing discussion around factors affecting energy prices going forward.
"Clearly aspects of the data require some discussion, not least of which is the finding which shows that larger electricity users are paying nearly the highest prices in Europe."
He said that they would work to integrate the wholesale market with western Europe by 2016.
"We also recognise that regulators, policy makers, consumer representatives and the electricity industry especially, all have some responsibility in helping to explain the pricing picture," he added.
Bryan Gray from Manufacturing NI said high energy costs were nothing new for businesses in Northern Ireland.
"What we badly need now is a new strategy from government to address this issue," he said.
"Energy costs are a vital tool in rebalancing our economy, developing jobs in the private sector, and a major cost factor for manufacturing industry. It badly needs to be addressed as a matter of urgency."