Irish police snub Justice Minister Alan Shatter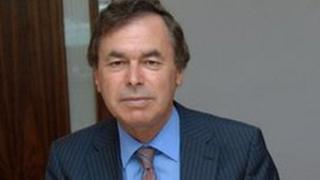 The Irish police officers' association body has snubbed the justice minister by refusing to invite him to address its annual conference next month.
It is the first time the Garda Representative Association (GRA) has taken such action.
The move follows Alan Shatter's disciplinary action against four sergeants who walked out of a police conference earlier this week.
The GRA said it "had already voted no confidence in the minister".
The sergeants walked out during a meeting of the Association of Garda Sergeants and Inspectors in Sligo shortly before Mr Shatter and Garda Commissioner Martin Callinan were due to address the body.
They said they had been mandated by their members to do so.
The officers are to appear before an assistant commissioner on Thursday.
Possible sanctions against them could include fines, reduction in rank or suspension.