Ulster Bank mobile banking glitch now resolved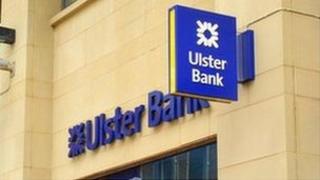 Ulster Bank has said it has resolved a technical problem that affected customers trying to use mobile banking.
The bank is part of the RBS group and the glitch appeared to be group-wide.
In a statement, the bank said: "For a short period of time earlier today customers were unable to log into our mobile banking applications.
"This problem has now been fully resolved for Ulster Bank customers and our mobile banking applications are now up and running as normal."
It added: "No other systems were impacted and we apologise to customers for any inconvenience caused during this short disruption to service."
Earlier this month, Ulster Bank apologised to customers who had been reporting problems using bank cards and making electronic transactions.
It said it would reimburse any customer who was left out of pocket as a result of the problems.
Last summer, computer faults caused disruption for many Ulster Bank customers for a number of weeks.
Customers were unable to withdraw cash or access their accounts after a software upgrade on 19 June last year.
More than £18m was paid out in compensation to 300,000 people in Northern Ireland affected by the fault.