Men injured in early morning attack in Ballyclare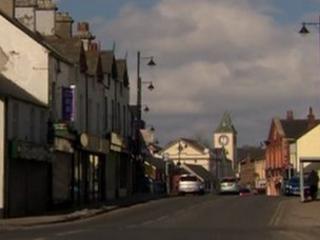 Newtownabbey police have appealed for information about an attack on a group of men in Ballyclare in the early hours of Tuesday morning.
At least two men in their twenties were treated for injuries after the incident in the Main Street area of the town.
UUP councillor Jim Bingham described the episode as "shocking".
"I am disgusted that this has happened. There's no reason for it, nor any need for it to happen," he said.