Presbyterian minister removed from churches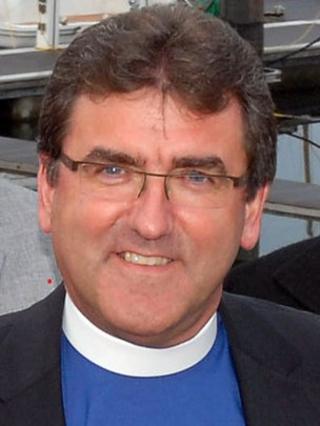 A Presbyterian minister has been removed from his congregations and told to stay away from his former churches.
Rev Stephen Dickinson was the minister of Cairnalbana and Glenarm Presbyterian churches.
All of the leadership, known as elders, of the Cairnalbana church have also been removed from office.
Rev Dickinson has been given 18 months to vacate the manse will receive a salary during that time.
A judicial commission of the Presbyterian Church has ended his ministry in Cairnalbana and Glenarm. He is still a minister of the Presbyterian Church in Ireland.
According to the Ballymena Guardian a breakdown in the relationship between the minister and elders of the Cairnalbana church over the last ten years has led to the decision.
The churches will be looked after by an interim minister and an interim kirk session.
A statement from the Presbyterian church in Ireland said: "In October 2012 the Presbytery of Ballymena referred its enquiry into the 'usefulness of Rev Stephen Dickinson's ministry in Cairnalbana' to the judicial commission of the General Assembly.
"The judicial commission found that the breakdown of relationships in the leadership and congregation of Cairnalbana have not been re-established since the Ballymena Presbytery first became involved in 2009.
"On the contrary, the evidence received by the commission has revealed a congregation that is riven by two factions, with deeply fractured relationships emanating from the leadership of the church but also penetrating into the congregation.
The statement continued: "It is with regret that the judicial commission has concluded that the minister's usefulness has been seriously impaired and that he has, in part by his own actions, placed himself in a position where it is impossible for him to satisfactorily discharge the duties of his charge.
"However, the commission also found that the minister's usefulness has been seriously impaired, not only by his own actions but also, to a very considerable degree, by the actions and inactions of members of the kirk session.
"In the light of this, the judicial commission has determined that Rev Stephen Dickinson be removed immediately from the congregations of Cairnalbana and Glenarm, all elders of Cairnalbana Presbyterian Church are removed immediately from office and the congregations of Cairnalbana and Glenarm are declared vacant."
As the judicial commission is the most senior body in the Presbyterian Church no appeals are possible.