South Armagh man Aidan McQuade is Mastermind 2013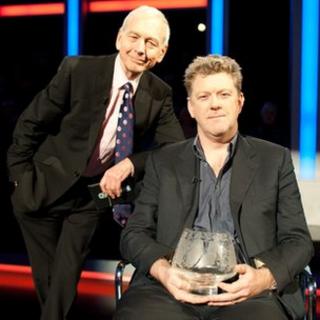 The winner of this year's BBC Mastermind quiz is Aidan McQuade, a charity director from South Armagh.
His subject in the final of the popular was Abraham Lincoln on which he scored 11 points and no passes.
In the first round Mr McQuade answered questions on the "Life and Times of Michael Collins".
He is a director of Anti-Slavery International, the world's oldest international human rights organisation.
"I chose the subject of Abraham Lincoln because his long moral journey and ultimately successful fight to abolish slavery always fascinated me and inspired some of my career choices," he said after his victory.