Crawford's Food - Portaferry firm secures Amazon deal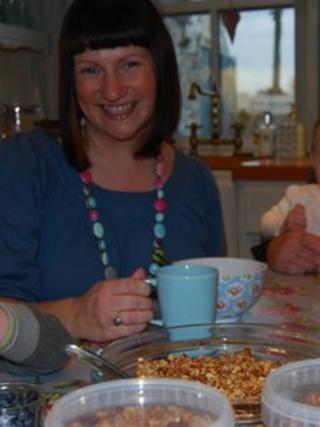 A small food company in Portaferry, County Down, is celebrating a deal to sell its breakfast foods on Amazon UK.
Crawford's Food, formed by husband and wife team David and Jill Crawford in 2010, began supplying its complete range of Just Live a Little granolas to Amazon at the end of March.
The contract followed an introduction to an Amazon food supplier, Minster Foods of Nottingham, by Invest NI.
The contract with the online retailer was announced by David Crawford.
Mr Crawford said securing the contract was a "marvellous endorsement of the quality of our breakfast granolas".
"It is also our first online selling platform. It's a very opportune contract because we've been considering our own e-commerce website for some time.
"Being listed on this site, which also has longstanding payment systems, enables us to reach a much wider audience throughout the UK than would be possible via our own website."
'Very substantial market'
Mr Crawford called the advice and lead generation provided by Invest NI advisers "immensely encouraging" and said it was helping the firm to grow sales, particularly outside Northern Ireland.
Barry McBride, Invest NI's International Business Director, said Crawford's Foods were "an excellent example of how artisan companies can benefit from working very closely with our food marketing advisers, who have vast experience of this very substantial market".
"The business with Amazon resulted from a buying mission, one of a great many that we organise annually for retailers and foodservice organisations," he said.
"This provided the opportunity for Crawford's Food to present its granolas at a one-to-one meeting."
Crawford's Food also recently secured its first exports to Hong Kong, Singapore and Malaysia with one of the region's biggest retailers.