Canadian airline in 30-plane Bombardier order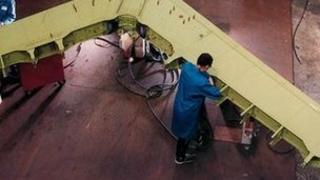 A Canadian-based airline has ordered up to 30 planes from Bombardier, in a boost for its factory in east Belfast.
Wings for the C-series aircraft are made at a new facility in Queen's Island.
The deal involves Porter Airlines, which operates in North America.
They had previously expressed an interest in buying C-series jets, but this has now been firmed up. The first test flight of the new C-Series is scheduled in the summer.