Ex-City of Culture director second blow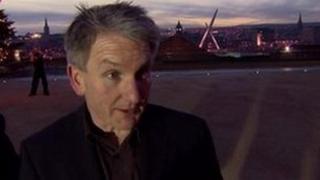 The former City of Culture project director, who resigned after just five months in the job, has been dealt a second blow after his original employer voted itself out of existence on Thursday.
Dermot McLaughlin had been Chief Executive of the Temple Bar Cultural Trust in Dublin when he was seconded to Derry City Council on a salary of more than £100,000.
He resigned abruptly about a fortnight ago for personal reasons.
The board of the Temple Bar Cultural Trust decided on Thursday to begin winding up the company, of which Mr McLaughlin had been chief executive before his secondment.
He was appointed to his position with Derry City Council last October and is to officially step down at the end of April. He had said he then intended to resume his post with the Temple Bar Cultural Trust.