CBI in Northern Ireland public service reform call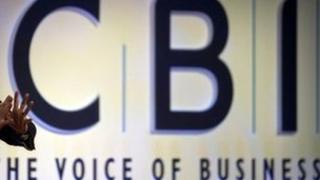 The Confederation of British Industry (CBI) Northern Ireland has called on the NI executive to pursue public service reform with greater urgency.
The four areas the CBI says should be targeted are health, education, housing and policing and justice.
It said it welcomed the steps the executive had taken on delivering services.
However, it expressed concern at the progress of several reform programmes.
The CBI has published a report 'Moving up a gear - Assessing the pace of public service reform in Northern Ireland'.
It calls for more progress in the executive's stated aim of rebalancing the Northern Ireland economy through the opening up of public services to competition.
"We remain concerned at the absence of joined-up thinking when it comes to aspects of reform and a concerning lack of momentum," Ian Coulter, CBI Northern Ireland chairman said.
"The executive needs to find better ways and means to deliver public services that achieve better value for taxpayers' money and which can also lead to job creation.
"While some progress is apparent, we fear that it does not prepare Northern Ireland adequately enough for the continued fiscal challenges post-2015.
"Our subvention from Westminster has risen from £6.3bn in 2006/07 to £10.5bn in 2010/11. This is simply unsustainable and faster change is needed."