Mountain runner suffering from exposure is rescued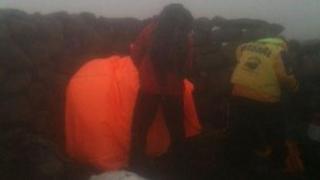 The Mourne Mountain Rescue team have assisted a mountain runner who was suffering from exhaustion and exposure.
The team were called at about 1530 BST on Saturday after a man who was participating in a British championship race got into difficulties close to the summit of Slievenaglogh.
Race marshals provided immediate assistance followed by support from the charity-funded rescue team.
The man was stabilised before being taken to hospital.