Donegall Place Investments makes pre-tax loss of £54m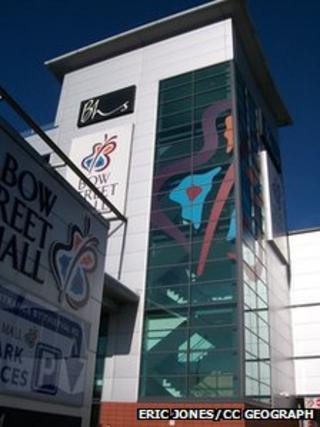 A major Northern Ireland property firm made a pre-tax loss of £54m in 2011, which follows a £26m loss in 2010.
Donegall Place Investments owns Bow Street Mall in Lisburn, County Antrim, and Bloomfield shopping centre in Bangor, County Down.
The firm was again affected by a write-down in the value of its properties and the write-off of loans due from related parties.
The group's liabilities now outweigh its assets by £61m.
The rent it collects from its properties held steady at £21m while the annual interest bill on its bank loans fell to £15m, compared to £17m in 2010.
'Challenging times'
A note in the accounts states that "the directors are pleased with the rental returns achieved".
The note adds that the group is "like many property companies facing challenging times in the current economic downturn".
In August last year, the group sold one of its properties, the Crossgates Shopping Centre in Leeds, for a reported £30m.
The company is owned by Pat McCormack who also has licensed trade interests, and Lebreh Ltd, which is associated with the Herbert family, who own a large Kentucky Fried Chicken franchise.