NI cancer patients struggle to pay bills, charity research shows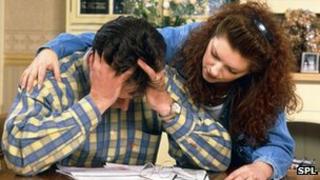 Many people diagnosed with cancer in Northern Ireland are struggling to pay their household bills, according to research.
Macmillan Cancer Support found about 75% of patients are, on average, almost £300 worse off a month following a diagnosis.
The research suggested many are hit by increased costs at a time when they are losing income.
The charity is also concerned about the potential effect of welfare reform.
Heather Monteverde from Macmillian Cancer Support said: "We know that some measures have been put into place, we know that the assembly has been looking at this," she said.
"We would have very grave concerns, on top of what we already know, as to what the impact of welfare reform will have for the many thousands of people living with a cancer diagnosis in Northern Ireland."