Savita Halappanavar inquest: Jury considers verdict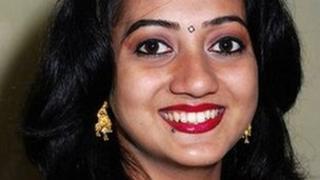 The jury in the Savita Halappanavar inquest in Galway has been sent out to consider its verdict.
The 31-year-old Indian dentist was 17 weeks pregnant when she died after miscarrying last October.
Her family claimed she might have survived if she had been given an abortion.
Mrs Halappanavar first presented at Galway University Hospital with back pain on Sunday 21 October 2012.
She died in the hospital's intensive care department one week later.
Mrs Halappanavar had lost her baby in a miscarriage four days before her death.