Belfast city centre chaplaincy is launched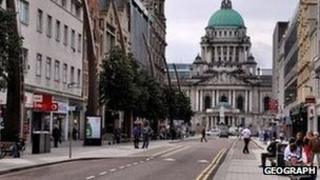 A new city centre chaplaincy is to be launched in Belfast later.
Organisers have said they hope a non-denominational service will be in place within the next 12 months.
They say it will help provide support for the thousands of people who use the city centre on a daily basis.
Belfast City Centre Manager Andrew Irvine said congregations in many city centre churches had fallen in recent years.
"Since people have moved out of the city centre and tended to live more on the periphery of the city, many of the city centre congregations have struggled to maintain their numbers," he said.
"I think what I'm seeing here is the Christian church in Belfast city centre taking a very new look at how it actually assists people, helps them and delivers services in Belfast city centre."