Only 30 children miss out on pre-school places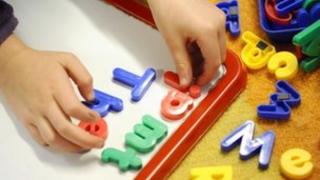 Only 30 children have not been given pre-school places for September, the Department of Education has said.
However, the number excludes those whose parents did not reapply after being disappointed last month.
The pre-school scheme offers a free place to every child in the year before they go to primary school.
At the first stage, more than 1,000 did not get into any of the nurseries or playschools they applied to and they were asked to choose other schools.
Four hundred chose not to continue with the process.
Of those who did, 30 children have still not been allocated a school.
However the Department of Education said 91% of the age group had now been placed - that is more than 22,500 children.
Although all the pre-school places managed by education and library boards are now taken, some others are still available.