Heather Morris to be installed as first woman to lead major Irish church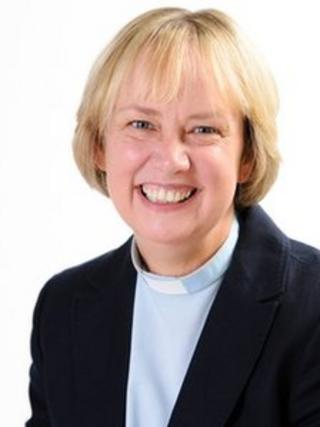 The first woman to lead one of the four major churches in Ireland is due to take up her post on Wednesday.
The Reverend Heather Morris will be officially installed as president of the Methodist Church in Ireland at a ceremony in County Antrim later.
She was elected to the post last summer and will serve the usual one-year term.
Dr Morris, who is also a director of ministry at Edgehill Theological College in Belfast, is the first female president in the history of the church.
The 48-year-old was born in Nigeria and was educated first in Belfast and then in Dublin.
She was ordained in 1992, following in the footsteps of her father and grandfather who were both Methodist ministers.
Her grandfather was a missionary in Nigeria and her father, the Reverend Paul Kingston, was a former president of the Methodist Church.
Before she entered ministry, she trained and worked as a speech therapist in Dublin.
Dr Morris has worked at Edgehill Theological College for the past nine years where she has a "particular interest in practical care and pastoral theology".
She is married with two grown-up children.
The Methodist Church in Ireland has more than 50,000 members, according to the latest available figures.
The ceremony is due to take place at Joymount Presbyterian Church, Carrickfergus, at 19:30 BST.