£9m for Northern Ireland public health research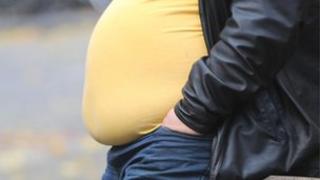 Public health research in Northern Ireland has been given funding of £9m.
The Centre of Excellence for Public Health at Queen's University Belfast will use the money to research ageing, mental wellbeing and children's health.
The centre helps research complex public health issues such as obesity and health inequalities.
UK Clinical Research Collaboration, HSC Research and Development Office, University of Ulster, QUB, and Atlantic Philanthropies provided the funding.
'Inequalities'
Health Minister Edwin Poots said: "The aim is to build additional strength in tackling the public health issues affecting both the young and the older population."
The director of the centre, Professor Frank Kee, said: "Issues such as obesity and an increasingly ageing population are just some of the factors that are set to impact hugely on society in years to come.
"Thanks to the funding from all of our sponsors, the centre can continue to build capacity in research that will help counter these problems and extend the evidence base that will inform policy and practice in public health."
QUB Vice-Chancellor, Prof Sir Peter Gregson, said the money would "ensure Queen's can continue to work with its partners on an integrated approach to health and social services".
He said it would help to tackle the inequalities in health in the community and "study the economic, social and biological factors which cause chronic diseases".