£3m spent on botched Nila and Nina assessments in primary schools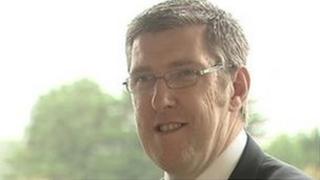 Almost £3m has been spent on heavily criticised computer-based assessments in primary schools.
The Nina and Nila tests for literacy and numeracy caused a furore when numerous faults were reported by teachers trying to run them.
The wrong literacy test results were sent to schools.
The Education Minister John O'Dowd ordered an investigation and said failings in the tests were unacceptable.
The two commercial companies involved were paid £1.25m but now for the first time the total cost of the operation has been revealed.
When teacher and administrative staff time, venue hire and printing are added on, the cost comes to £2.85m.
The minister has already bowed to teachers' complaints and announced that the computer-based assessments will no longer be compulsory for schools.
Meanwhile, Mr O'Dowd has said he is increasing the number of two-year posts for newly graduated teachers to help with literacy and numeracy.
A total of 230 posts had already been announced, but now there will be an additional 36.