Altnagelvin neo-natal unit re-opens after deep-clean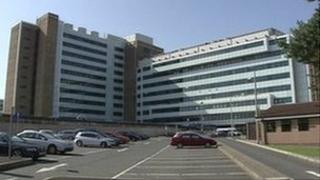 Altnagelvin Hospital's neo-natal unit has fully re-opened after a deep-clean operation carried out earlier this month.
The unit was closed after three babies were diagnosed with the infection MSSA (Methicillin-sensitive Staphylococcus aureus).
The MSSA infection occurs on the skin of babies and adults.
The Western Health Trust said the unit was now accepting transfers from other trusts.