Bethany Home compensation call rejected by government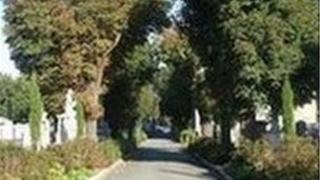 The Irish government has ruled out giving compensation to former residents of a Protestant-run home who said they suffered years of neglect and abuse.
Between 1922 and 1949, a child died at Bethany Home in Dublin every six weeks.
An unmarked grave in a nearby cemetery contains the remains of 219 of them.
The government said Bethany was a mother and baby home and did not fall within the terms of the compensation scheme. Campaigners said they were disappointed.
Campaigners said Bethany was not a mother and baby home because mothers did not take the baby home with them.
They also said the government's offer of modest funding for a memorial to the children buried in Mount Jerome ceremony was an insult.
In February, Irish Justice Minister Alan Shatter said there were no immediate plans to extend the McAleese Committee inquiry to include Bethany.
Mr Shatter has rejected suggestions that the state's position on Bethany was motivated by religious discrimination.