RTÉ broadcaster Colm Murray dies following illness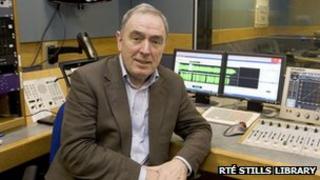 RTÉ broadcaster Colm Murray has died following a long illness.
The 61-year-old, who was originally from Moate, County Westmeath, was diagnosed with motor neurone disease three years ago.
He was a teacher before joining RTÉ as a continuity announcer in 1978.
In 1983 he joined the news team as a presenter before moving into sports broadcasting in 1988. RTÉ said he pioneered sports coverage for the station.
The Irish broadcaster said Mr Murray remained an integral part of the unit until illness forced him to stand aside in 2012.
He is survived by his wife, Anne, daughters Kate and Patricia and his sister, Mary.