NI expert women offered valuable media skills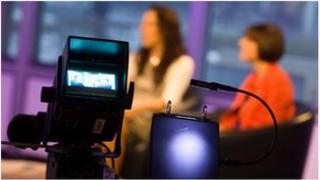 Expert women in Northern Ireland are being offered the opportunity to equip themselves for the world of broadcasting.
The BBC is running a free training day on 18 September aimed at helping recognised women feel comfortable in front of the camera.
Up to 30 women will be offered training in television and radio as well as master classes.
The day is aimed at women who are experts in their own fields.
For Northern Ireland, these are:
Political and Social Analysis
History, including the recent history of Northern Ireland
Business and Entrepreneurship
Law and Ethics
Medicine
Science
Money Matters
Environment and the Natural World.
Similar days held in London and Salford earlier this year attracted more than 2,000 applications and trained more than 90 expert women.
Some 97 media appearances have been made by 32 of the women who attended the course, on programmes ranging from Sky News and BBC News to Radio 4's Today Programme and Woman's Hour.
Tim Davie, the former acting director-general and chief executive officer of BBC Worldwide, said the Expert Women's Day was a "vital new resource for the corporation's programme makers looking for female specialist contributors".
The BBC Expert Women YouTube channel features videos of successful Expert Women trainees presenting to the camera on their specialist topic. Originally filmed as audition tapes for one of the events, the short clips have now been compiled into an easily accessible database of female experts that is sorted into their broad subject areas.
For information on how to apply, go to the website. The deadline for applications is 15 August 2013.