Belfast home design store Equinox to close after 28 years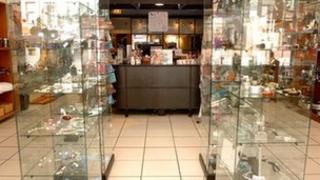 Another independent retailer in Belfast city centre is set to close.
Equinox, a high-end home design store on Howard Street, will shut its doors for the last time on Saturday 31 August after 28 years in business.
In an email to customers, the founder of the store, Kay Gilbert, said the lease expired on that date and she had "decided to call it a day and take life a bit easier".
Twelve members of staff - both full and part-time - are to be made redundant.
Ms Gilbert said: "The business has of course felt the effect of the economic downturn over the past five years, as have so many others.
"However this is a voluntary decision we are making based on looking towards the future of retailing and trends in the sector.
"The lease at the Howard Street premises expires at the end of August so this marked the right time to close our doors, take stock and consider future opportunities."
The independent retail sector in Belfast has faced a particularly tough time in recent years as a downturn in consumer spending has combined with increased competition from Victoria Square and online retailers.