Three arrested after police officers injured in Kilkeel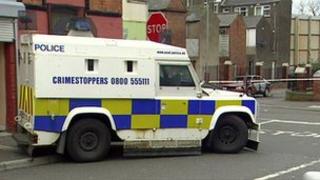 Three people were arrested after police officers were injured during a disturbance in County Down.
The trouble, which police described as minor, broke out in Newry Street, Kilkeel, on Thursday evening.
Two men, aged 23 and 25, were later charged with disorderly behaviour, assault on police and resisting police. They are expected to appear in court in September.
A third man, aged 24, was arrested and later released pending a report.
The officers' injuries were said to be minor.
It is understood the disturbance was not linked to any parades.