Policewoman injured as car rammed near Dublin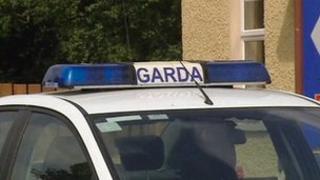 A young policewoman received serious head wounds when her car was rammed in Swords, County Dublin, on Wednesday.
The incident occurred as police responded to reports of a suspicious car in the Cian Lea estate at 03:25 BST.
The vehicle was recovered near Talbot Hall. Two men in their teens were arrested in a follow-up search.
Police said the officer, who is in her 20s, will require surgery for her injuries.