Irish family's Egypt detention extended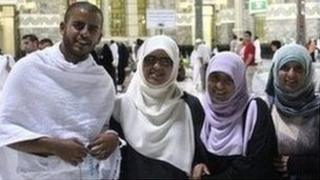 Four Irish sisters and their brother, who are being being held by authorities in Egypt, have had their detention extended by another 15 days.
The four members of the Halawa family from Dublin were caught up in violence in the Egyptian capital and jailed last month.
The Irish Department of Foreign Affairs confirmed that authorities in Cairo extended the period of detention.
It is not yet known whether they will be released at the end of the 15 days.
Violent clashes
Sisters Omaima, 20, Fatima, 22, and Somaia, 27, and their 17-year-old brother Ibrihim, had travelled to Egypt earlier in the summer for a holiday.
They said they were forced to seek sanctuary in the Al Fateh mosque in mid-August after violent clashes between supporters of ousted president Mohammed Morsi and the security forces.
They were subsequently jailed in Tora prison.
It is understood that the siblings have been detained in separate holdings since their arrest.
The foreign affairs department has been providing consular assistance to the siblings who are from the Firhouse area south Dublin.