Gas prices rise by 15% for Firmus customers outside Belfast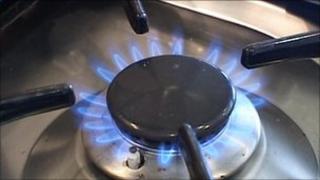 Firmus Energy has announced a 15% price rise for customers outside greater Belfast.
The increase is to take effect in October and will affect 20,000 customers.
The company said the rise was the equivalent of £1 per week for a typical household.
It said the price hike had come about because increased demand during the cold spell in March led to wholesale gas prices almost doubling.
Michael Scott from Firmus Energy said: "We understand the importance of price stability for customers and for the past two years we have been able to absorb fluctuations in costs and wholesale energy prices.
"The coldest March for over 50 years, with a prolonged snowfall, saw wholesale gas prices reaching almost double the normal winter price due to the high demand which depleted much of the UK's gas reserves.
"Replenishing these reserves led to high levels of demand over the usually lower-priced summer period resulting in wholesale gas prices staying higher than normal.
"Coupled with the on-going unrest around the Middle East, surges in the price of oil and gas on the wholesale market have been so significant that we are unable to continue to absorb them."
The areas where the increase will apply include: Antrim, Templepatrick, Ballyclare, Armagh, Tandragee, Ballymena, Broughshane, Ballymoney, Banbridge, Coleraine, Bushmills, Portstewart, Craigavon, Moira, Lurgan, Portadown, Limavady, Londonderry, Newry, Bessbrook and Warrenpoint.
Firmus Energy said tariffs for its 40,000 customers in greater Belfast, which were increased in April 2013, will remain unchanged.