John McDermott faces indecent assault charges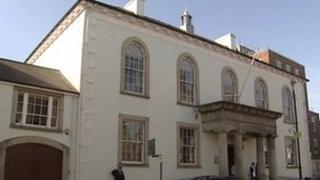 A man has appeared in court in Enniskillen, County Fermanagh, accused of indecently assaulting a male victim.
John McDermott, from Moorlough Road, Donagh, County Fermanagh, faces four charges dating between 1997 and 2001.
The 63-year-old was asked if he had anything to say in reply to the charges or if he would be giving evidence or calling witnesses on his own behalf.
He replied: "Not at this stage". He was remanded in custody until a Crown Court appearance in Dungannon on 17 October.