900 PSNI officers leave since 2010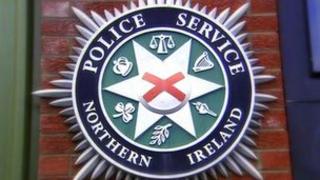 More than 900 officers have left the Police Service of Northern Ireland (PSNI) since April 2010, with another 112 expected to go by April next year.
It means that in a period of four years, the PSNI will have lost more than 1,000 officers.
The figures emerged following a Freedom of Information request by the Ulster Herald newspaper.
In the past six months, more than 80 officers have left.
Over the summer, the police had to draft in officers from Great Britain - mutual aid officers - to help cover the G8 summit and the marching season.
The PSNI recently launched a recruitment drive for 100 new officers.
It is also expected to hire an extra 378 new officers by 2015.
Senior commanders said they had no option but to recruit to maintain "operational resilience" - to have enough officers to do the job.
Hundreds of mutual aid officers were brought in from other UK police forces in July to help police contentious parades in north and east Belfast.
There are currently around 6,900 police officers in Northern Ireland.
The Police Federation, which represents rank and file officers, has called for the recruitment of 1,000 new officers, but those who lead the PSNI say that is both unrealistic and unnecessary.
The PSNI has completed a review of resilience and capability, setting out its case for a new recruitment campaign.
It stated that the PSNI believes it needs 6,953 officers to maintain resilience.