Racist hate crimes 'missed by justice agencies'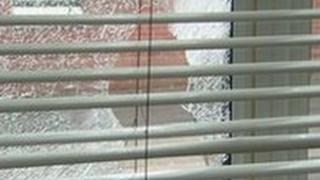 Many racist hate crimes in Northern Ireland have not reached court because criminal justice agencies failed to correctly identify them, a report has found.
The Northern Ireland Human Rights Commission's survey, to be published later, makes 29 recommendations.
Its chief commissioner Professor Michael O'Flaherty said hate crime must be dealt with effectively.
Victims told the commission how they had been traumatised by hate crime.
"Victims have told us how they've become afraid to leave their homes and how they've felt pressure to move out of their neighbourhoods," he said.
"Attacks such as these have no place in our society."
The report is being launched at Stormont by Justice Minister David Ford.