Carrier bag levy to fund environment work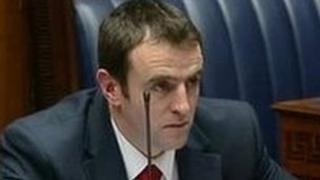 Environment Minister Mark H Durkan is to hand over £1m raised through the carrier bag levy to improve the environment in Northern Ireland.
The environmental challenge fund provides money for communities and organisations to develop local environmental projects.
The fund has been running as a pilot scheme for the past two years.
Mr Durkan has urged groups across Northern Ireland to come up with programmes and apply for funding.
The Forest Service is providing an extra £200,000 for forest-based partner/community-led projects.
Mr Durkan described last year's challenge fund programme as "very successful".
"The innovative ideas of the 56 environmental projects which received a share of the £360,000 funding produced remarkable results for the environment," he said.
"The best way to celebrate success is to build on it and for that reason I have allocated a significant portion of the proceeds from the carrier bag levy to deliver a much-enhanced, bigger and wider-reaching challenge fund than last year.
"I would urge groups across the north to come up with projects and apply to this increased challenge fund."