Andor buys US firm Apogee for £2.3m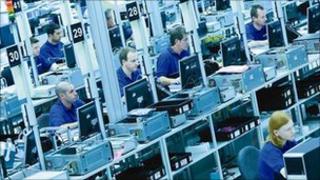 Andor Technologies, the Belfast-based scientific camera manufacturer, has bought a California imaging firm in a deal worth up to £2.5m
Andor will pay £2.3m in cash for Apogee Imaging Systems.
Up to £200,000 more could follow depending on the performance of the business.
Apogee employs 19 people at its base in Roseville where it makes cameras which are used in fields like astronomy.
It is Andor's second acquisition in recent weeks.
Earlier this month it bought Spectral Applied Research of Toronto in a £19m deal.
Spectral makes highly sensitive optical equipment used by cell biology researchers.
Conor Walsh, chief executive of Andor, said the latest deal was 'a strategic acquisition' for Andor, as it significantly broadens the firm's mid-range camera range.
He added: 'I am delighted to welcome the Apogee team to Andor, building on our recent acquisition of Spectral Applied Research.
"We are confident both businesses will contribute positively to the expanded Andor group."