Northern Ireland grammar schools get big funding boost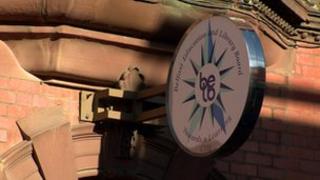 A change to how schools in Northern Ireland are funded could see some grammar schools add an extra £90,000 to their budget.
Schools with greater numbers of pupils in receipt of free meals will receive most additional funding. It marks a change in how funding has been allocated in the past.
The department of education has removed funding that pays for school premises.
Money will now be allocated to schools based on the number of pupils.
Figures that first appeared in the Irish News, show that 60 out of 68 grammar schools in Northern Ireland may benefit.
There is a fear that more than 80% of primary schools could see their budgets reduced as part of the restructuring.
Education Minister, John O'Dowd said: "I always recognised that the reform of the common funding scheme was going to be a challenging task, not least because of the complexity of the common funding formula and the wide range and diverse nature of our schools.
"Over 1,100 individual schools, with their own unique characteristics and pupils, are funded through the common funding formula.
"I want to make it clear that my main principle of directing more money towards socially deprived schools remains. It is a question of how we do it.
"I am open to persuasion and to dialogue on that and I will therefore be studying the consultation responses very carefully."
Frank Cassidy from the Association of School and College Leaders, which represents grammar schools, said that he supports the increase but not at the expense of other sectors in the education system.
"This need for extra resources should not be at the expense of other schools but should come from educational administration costs.
"Northern Ireland currently delegates only 59% of the education budget directly to schools compared to nearly 80% in England and Wales.
"Press reports of large budgets allocated to our biggest post primary schools fail to mention that they have responsibility for educating over 1800 pupils.
"Any change to free school meal entitlement will obviously apply to all children in that category, regardless of the school they attend," he said.