Two men shot in legs in Dublin attack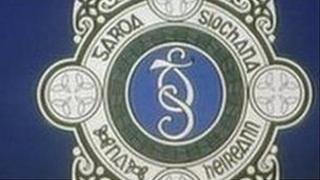 Two 22-year-old men have received leg wounds during separate shooting incidents in Dublin on Sunday.
The attacks were carried out shortly after 13:00 GMT within a short distance of each other, one at Balbutcher Lane and the other at Ballymun.
One man is being treated at the Mater Hospital in Dublin and the other victim at Beaumont Hospital.
Their injuries are described as not life-threatening. Police want anyone with information to contact them.