7,000 people apply for 100 NI policing jobs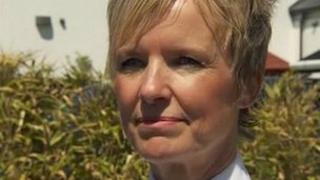 More than 7,000 people have applied for 100 jobs in the Police Service of Northern Ireland.
It is the first recruitment drive in three years. About 30% of applicants are from a Catholic background.
Deputy Chief Constable Judith Gillespie said she was delighted by the huge interest.
She pointed to the possibility of a further 300 jobs in policing in Northern Ireland in the next financial year.
"We are very hopeful, given the case we have made to the Department of Justice, the Northern Ireland Office and the Policing Board, that that will increase in the next financial year up to a maximum of 378 jobs," she said.
"It is great news.
"A hundred new jobs, potentially another 378 new jobs, a fantastic career in policing and I am very pleased so many people are interested."