Three men arrested as police fire shot are freed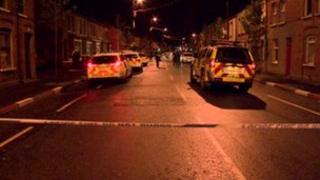 Three men arrested in a police operation in south Belfast in which police fired a shot have been released.
The men, aged in their 20s, were freed unconditionally. A 32-year-old man is still being questioned.
Police said they received a telephone call on Wednesday night claiming men were trying to get into a house in south Belfast and that they had a gun.
A short time later, police chased a car along the Donegall Road, forcing it up onto the pavement.
An officer drew his gun and a shot was fired - it is believed accidentally.
None of the four was injured. The matter was referred to the police ombudsman.