Fermanagh man banned from being company director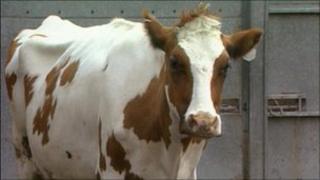 A Fermanagh man whose meat processing company went bust with almost £2m of debts has been banned from acting as a company director for nine years.
Mark McCaffrey, 40, of Ballyconnell Road, Derrylin, agreed to the disqualification over his conduct as a director of Tenderlean Limited.
The business manufactured pre-packaged meat products from its processing facility in Derrylin.
The products were sold to retailers in NI and the Irish Republic.
It also sold meat products directly to caterers and the public through a farm shop attached to the factory premises.
Tenderlean Ltd entered administration in June 2011 with estimated total assets of £100,000, while owing its creditors an estimated £1,948,650.
Unfit
The Department of Enterprise accepted the disqualification undertaking from Mark McCaffrey and proceedings are continuing against two other directors.
Mark McCaffrey did not dispute that his conduct as a director was unfit, to the detriment of creditors.
He failed to pay employees wages totalling £132,534 over a 12-month period.
He allowed the company to trade for more than a year before it went into administration.
He also permitted the company's assets to remain uninsured from 16 June 2011 resulting in a loss of £19,200 following a break-in at the factory on 20 June 2011.
Unfit conduct by company directors can lead to a ban of up to 15 years with levels of disqualification falling into three brackets.
Six to 10-year bans are used in cases which do not meet the most serious level of unfit conduct.