7,000 pupils sit first AQE transfer tests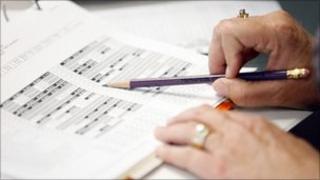 More than 7,000 children have been sitting the first of this year's unofficial transfer tests on Saturday.
It is the fifth year that unregulated tests have taken the place of the previous 11-plus, which was abolished by the Department of Education.
Grammar schools use the AQE (Association of Quality Education) tests in English and Maths to select pupils.
There will be AQE tests on two more Saturdays over the next month.
Another sort of exam, the GL Assessment used mostly by Catholic schools, will take place next Saturday.
The AQE tests cost £44 but the organisers say they are pleased at a rise in the number of pupils who do not pay because they are entitled to free school meals.
The proportion has risen to 11.5% from 7% when the tests began.
The AQE says the number registering to do the tests has risen, but it is not possible to say if that means more children overall are choosing to go through academic selection, because there is an overlap of children doing both sets of tests.