Belfast improves in quality of life survey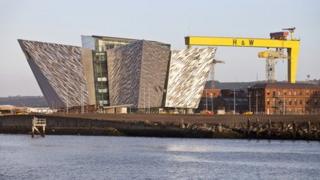 Belfast has been ranked ahead of Manchester, Liverpool and London in a UK-wide survey of the best cities to live and work in.
The PwC/Demos survey of 39 cities combined criteria of economic performance and quality of life.
Measures used included jobs, health, income, skills, work-life balance, house prices, commuting times, inequality and pollution.
Belfast came ninth overall; an improvement on last year's 16th place.
PwC said it chose the categories as they were "defined by the public and business as key to economic success and personal and family wellbeing".