Banking issues 'biggest block to NI growth'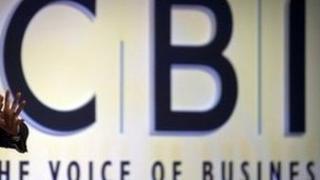 The chairman of the CBI in Northern Ireland has said banking system issues remain "the single, biggest risk factor and key blocker to growth in NI".
Ian Coulter was giving evidence to a Westminster Committee investigating the banking industry in Northern Ireland.
He said that dealing with the non-performing or bad loans would be "a major step forward".
NI has suffered an enormous property crash and the effects of it account for most of the non-performing loans.
Mr Coulter said the key issue with non-performing loans was that about 90% of them involved cross-company or personal guarantees, which had the effect of putting trading businesses and individuals under financial pressure.
'Massive effect on economy'
Ian Paisley junior asked Mr Coulter if he was making the case for debt forgiveness.
He said there was "no easy answer to that" but that if the wider issue was dealt with "it would have a massive effect on our economy".
Mr Coulter said he could also give "a qualified yes" to the question of whether banks are lending.
He said that firms with strong or reasonable balance sheets can borrow on good terms, but for smaller firms it is more difficult.
Asked about government-backed access to finance programmes, he said some of the big UK schemes have "not worked at all" in Northern Ireland.
He said that it would make sense for the new government-backed British Business Bank to devolve funds to Northern Ireland to be managed locally.