Natasha Foster made false rape claim after relationship ended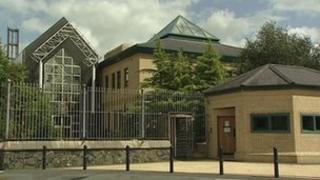 A woman made a false rape claim against her ex-boyfriend after he ended their relationship by text message, a County Antrim court has been told.
Natasha Foster admitted perverting the course of justice in September.
The 23-year-old, from Ballymoney Road in Ballymena, County Antrim, was due to be sentenced for the offence on Friday.
However, the judge at Antrim Crown Court said it was a difficult case to rule on because of other factors and delayed sentencing until Monday.
Two years ago, Foster told police her on-off boyfriend had attacked her at her home in November 2011.
However, three days later she changed her story and admitted she had told lies.
During the hearing, a defence lawyer said his client had made the false claim on the basis that she had been a woman scorned.
He said the man she had falsely accused of rape had sex with her on the understanding that they were getting back together, but later reneged on his promise by text message.
The defence lawyer said his client had gone to police three days after making the allegation to right the wrong and thus save her ex-boyfriend from facing court.
The judge said his concern was for the public and how lying about rape can affect others.